20 Feb, 23
We offer a curated edit of what you can expect to see at the ISH 2023 bathroom exhibition, themed Solutions for a Sustainable Future.
Bathroom trade show ISH is set to return to the Frankfurt Fair and Exhibition Centre from March 13-17, 2023.
It will focus on themes of sustainability, supply security, the latest design trends and will cover seven halls.
Sponsored Video
Around 2,000 companies from the sanitation, heating and air-conditioning sector from 53 countries will appear at ISH Water and ISH Energy.
In ISH Water, alone, there will be around 900 exhibitors – 80% of them from outside Germany with manufacturers in Halls 1 to 6, as well as the Festhalle and the Forum.
Focus on sustainability
Besides design, the focus of ISH Water 2023 is on sustainability, whether through material choice, production or concepts for inter-generational bathroom design.
In addition, the show will also focus on water as a valuable resource, as well as energy efficiency when it comes to the supply of hot water.
ISH brand Manager Stefan Seitz comments on exhibitors' launches, stating: "Having access to sufficient water of drinking quality is no longer as self-evident as it once was. This is something we had to learn in recent years.
"Therefore, ISH Water is spotlighting sustainability in a variety of facets. And I am delighted that many manufacturers are reflecting this in their presentations.
"Moreover, I am yet again extremely excited about their breath-taking exhibition stands and the fascinating new bathroom concepts."
Among the manufacturers taking part at ISH Water will be Antonio Lupi, Bette, Burgbad,  Duravit, Hansgrohe, Kaldewei, Kludi, KWC, Laufen, Novellini, Roca, Toto, Villeroy & Boch and Vitra.
Alongside the exhibition stands, there will also be Hotpot events, from The Water Hotspot and Pop up my Bathroom, as well as the Design Plus Awards which will feature 32 future-orientated products.
Here is a curated edit of some exhibitors who will be participating in the event.
Glazed titanium steel bathroom manufacturer Bette will be focusing on products which offer design freedom, as well as "time-saving" installation.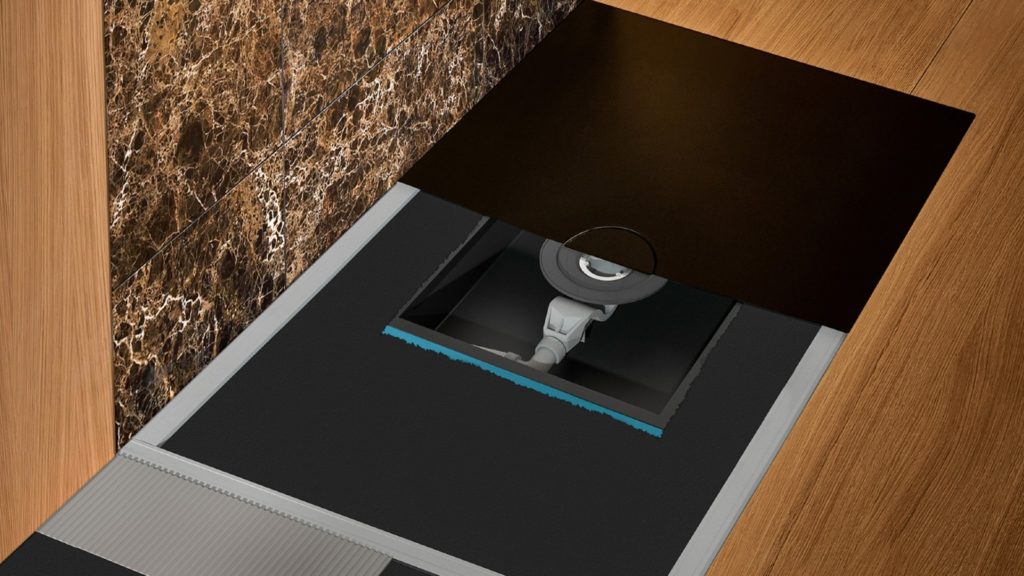 It will reveal its BetteBalance washbasin series which, according to the company, offers a simple planning concept.
In addition, Bette will expands its BetteAir shower tray to include XXL formats and present rethought bath waste and overflow with BetteMono.
Covering a space measuring over 1,000sqm, the theme of the Duravit stand will be "Extra colours. Extra materials. Extraordinary design".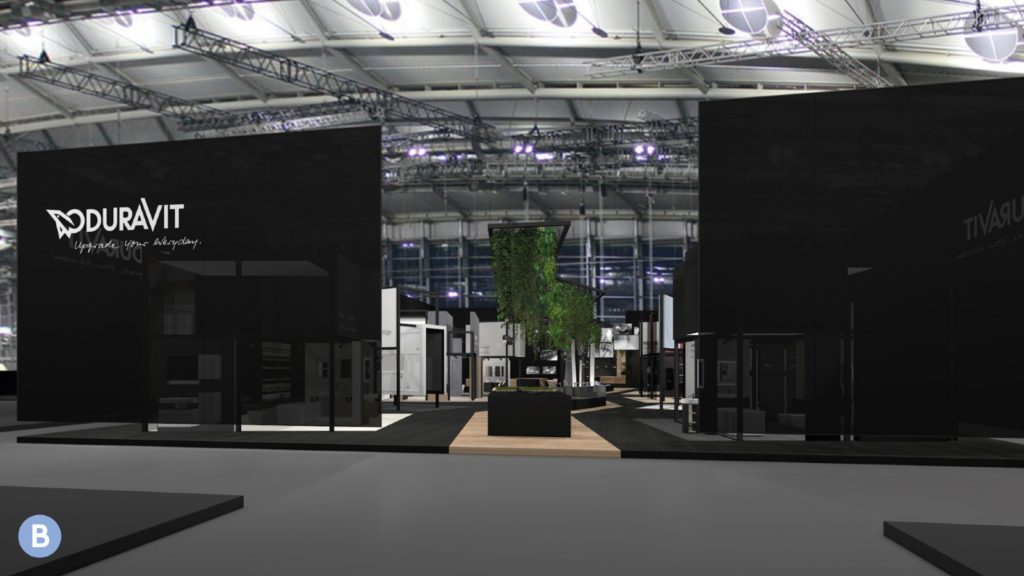 It will showcase bathrooms from two design studios, new to the company, as well as products from Philippe Starck, Christian Werner and Sebastian Herkner.
Company representatives will also be on hand to share design ideas with technical inspiration.
The focus of Fluidmaster brands at ISH will be the efficient and effective movement of water.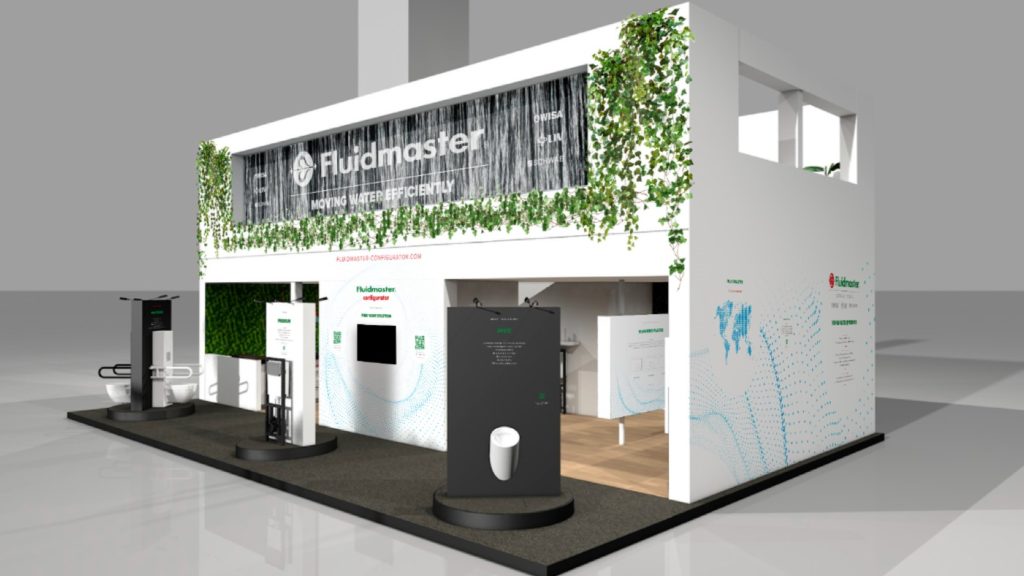 Specification packs for toilet and urinal installation will be taking pride of place on the stand, with reduced water consumption, through more efficient flushing and the installation of smart toilet technology.
In addition, Fluidmaster will also be championing its WC mounting frame options, AirGap 6000 cistern fill valve range and our Wisa Variotronic height adjustable wall-mounted toilet for hospitals and healthcare facilities.
The Hansgrohe Group with its brands Hansgrohe and Axor will present new products and a "visionary" bathroom concept at ISH.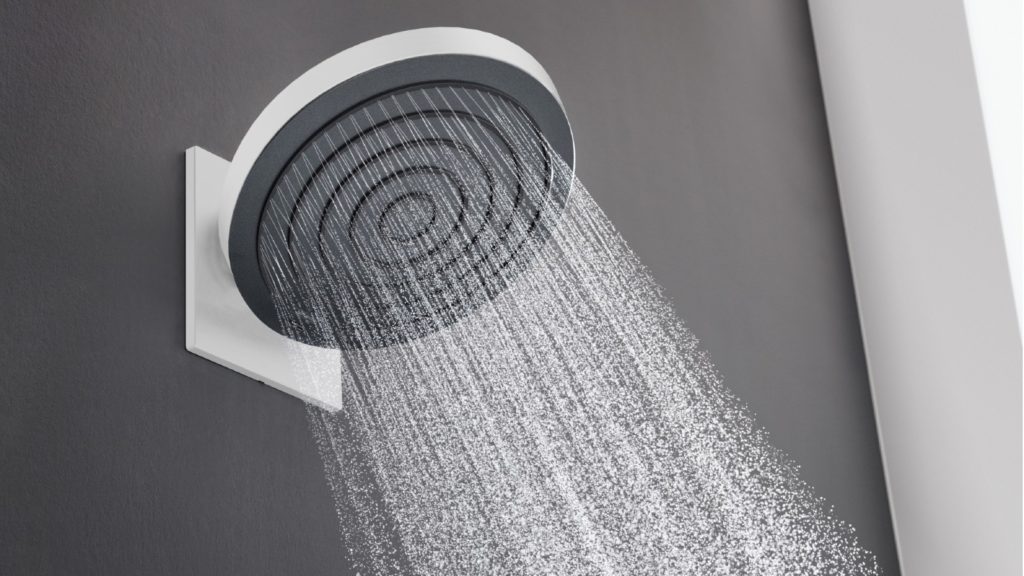 For the first time, the Hansgrohe brand will include sanitaryware and furniture, to help designers create a holistic design, while Axor will unveil Axor Suites washbasins and baths designed by Philippe Starck.
In addition, Hansgrohe will implement its "green vision" in a design study of a bathroom which reduces water and energy use by 90%, therefore producing 90% fewer CO2 emissions by water heating.
German manufacturer Kaldewei is making a return to the ISH, collaborating with renowned designers on bathrooms that are "sensual, comfortable and user friendly".
It will focus on its sustainable steel enamel products with new surfaces and colours.
In addition, Kaldewei will present information on new initiatives to help avoid plastic waste in packaging.
Located opposite its company stablemater Roca, Laufen will be revealing a refined version of its IlBagnoAlessi collection, originally launched around 20 years' ago.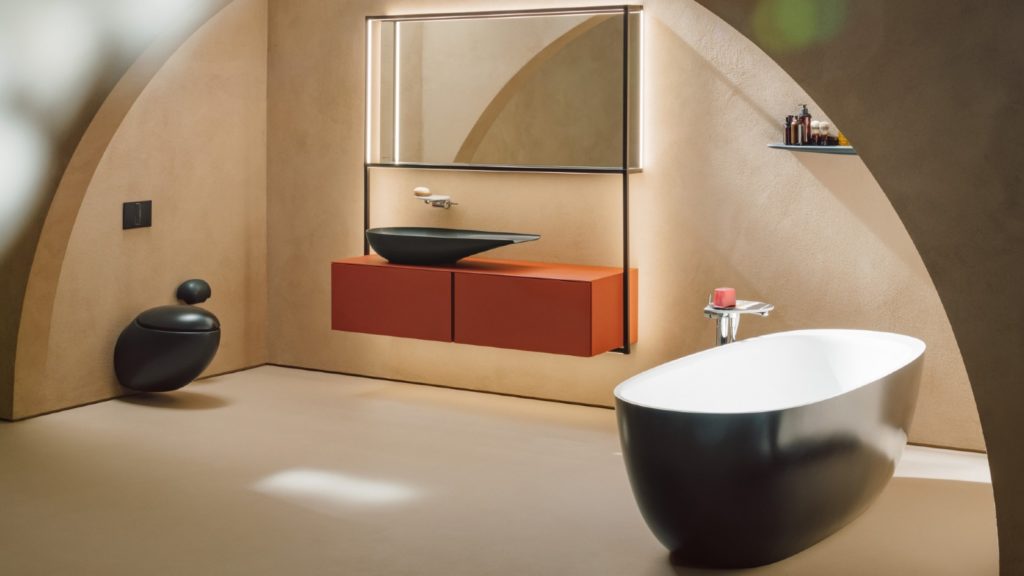 The collection will feature refined lines, with less material used in the manufacture of the basins, and a lighter aesthetic.
IlBagnoAlessi will also be introduced in a Matt black.
Among its showrcase, global bathroom manufacturer Roca will be introducing Ohtake countertop basins In Matt White and Onyx colours.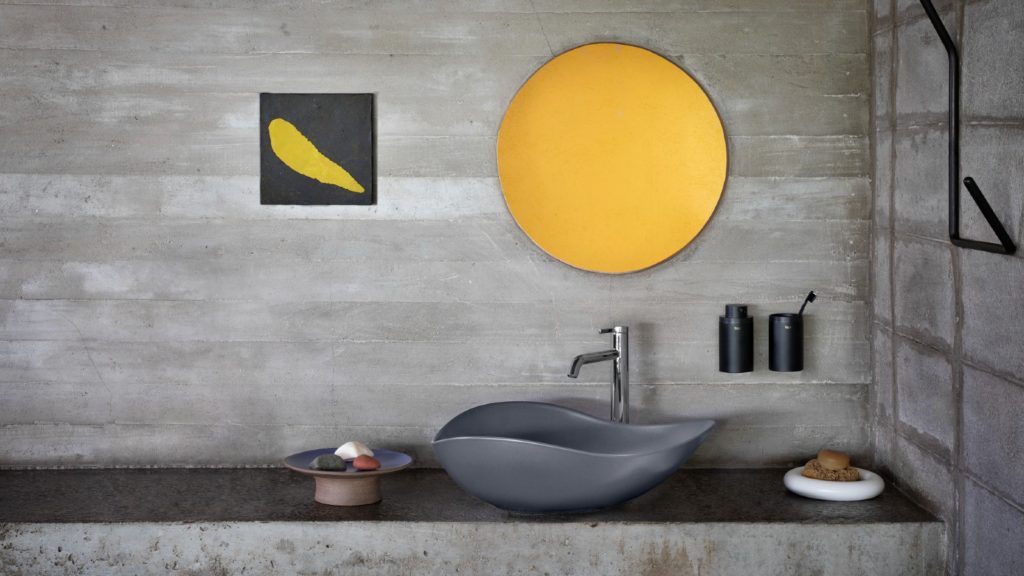 Reflecting the show's theme of "Solutions for a sustainable future". Roca's portfolio includes ceramic basins made from Fineceramic, which reportedly boasts up to 30% greater tensile strength.
In addition, Roca manufactures WCs with Supraglaze to reduce residue, dirt or bacteria bacteria build-up.
Covering 1.500sqm of exhibition space, Japanese sanitaryware specialist will be showcasing its range of products in the Forum, including its hero Washlets or shower toilets.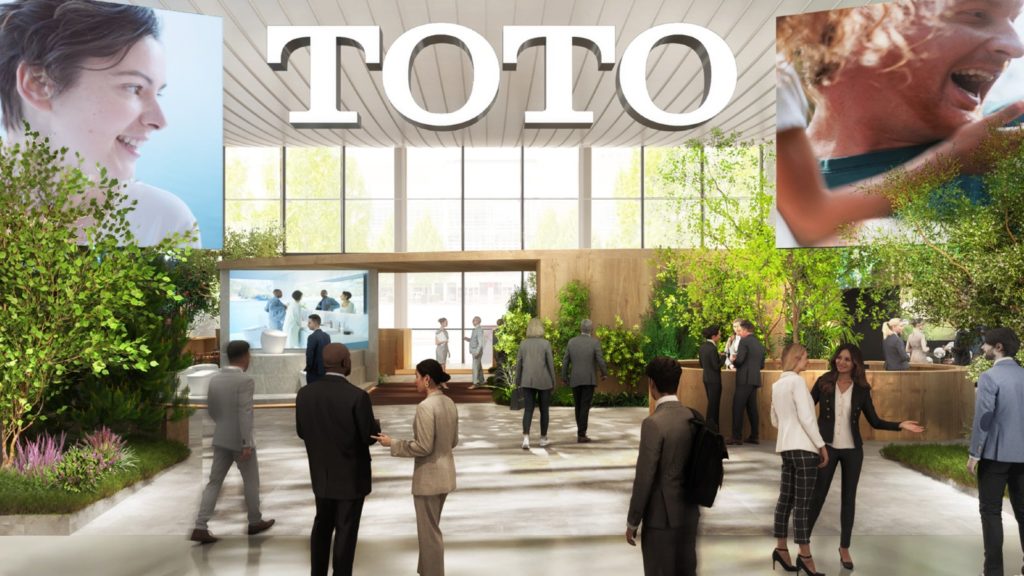 The stand concept will be themed upon the positive aspect of its latest sustainable products and will be designed to appeal to the senses with light, sound, flowing water and green trees.
In addition, it will showcase its visible seal of quality manufacturing as a ZVSHK-certified manufacturer.
This year, Carisa Radiators is taking one of their biggest stands at ISH, measuring 135sqm,and will be launching its Signature Collection of products.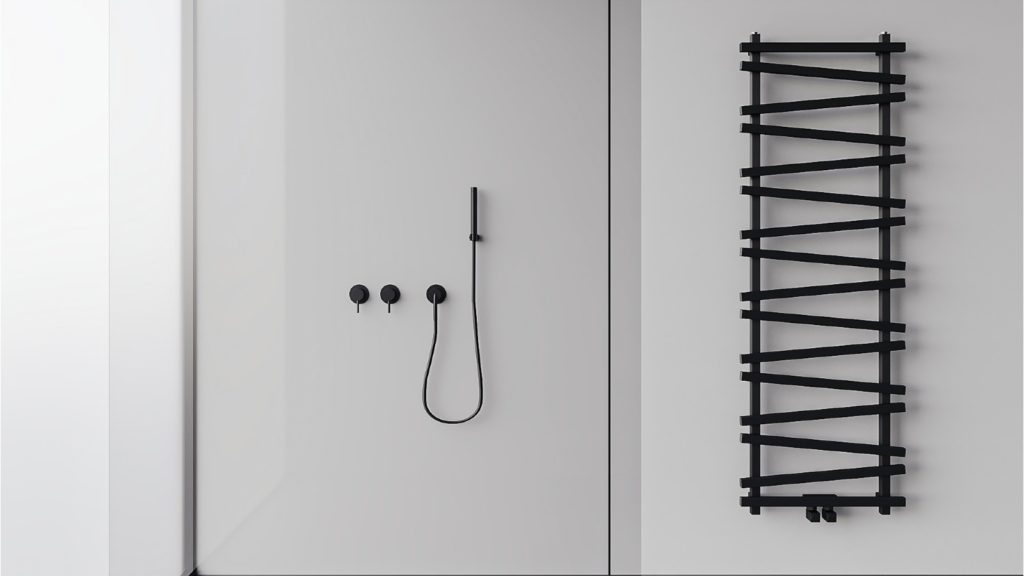 The Signature Collection consists of a portfolio featuring 20 designs, which take creative inspiration from life and nature and are made from materials that are 100% recyclable.
They will be joined by a raft of designs covering all five ranges in its portfolio, including Premium aluminium and stainless steel radiators and towel warmers, as well as its Red Hot range.